As a commission, I built a pair of Steampunk-style dressers. They are made from African Mahogany, using pocket-hole construction, and feature a number of decorative steampunk elements. To build both dressers took approximately two and a half months, although I worked on other projects concurrently.
The design is original, but the basic form of the dressers is based on a Youtube build video by Jay Bates. Although I only used basic wood working tools for most of the construction, I did use a CNC Router and a Cricut Vinyl Cutter for some details. Check out the slideshow below for close-up photos and detail descriptions.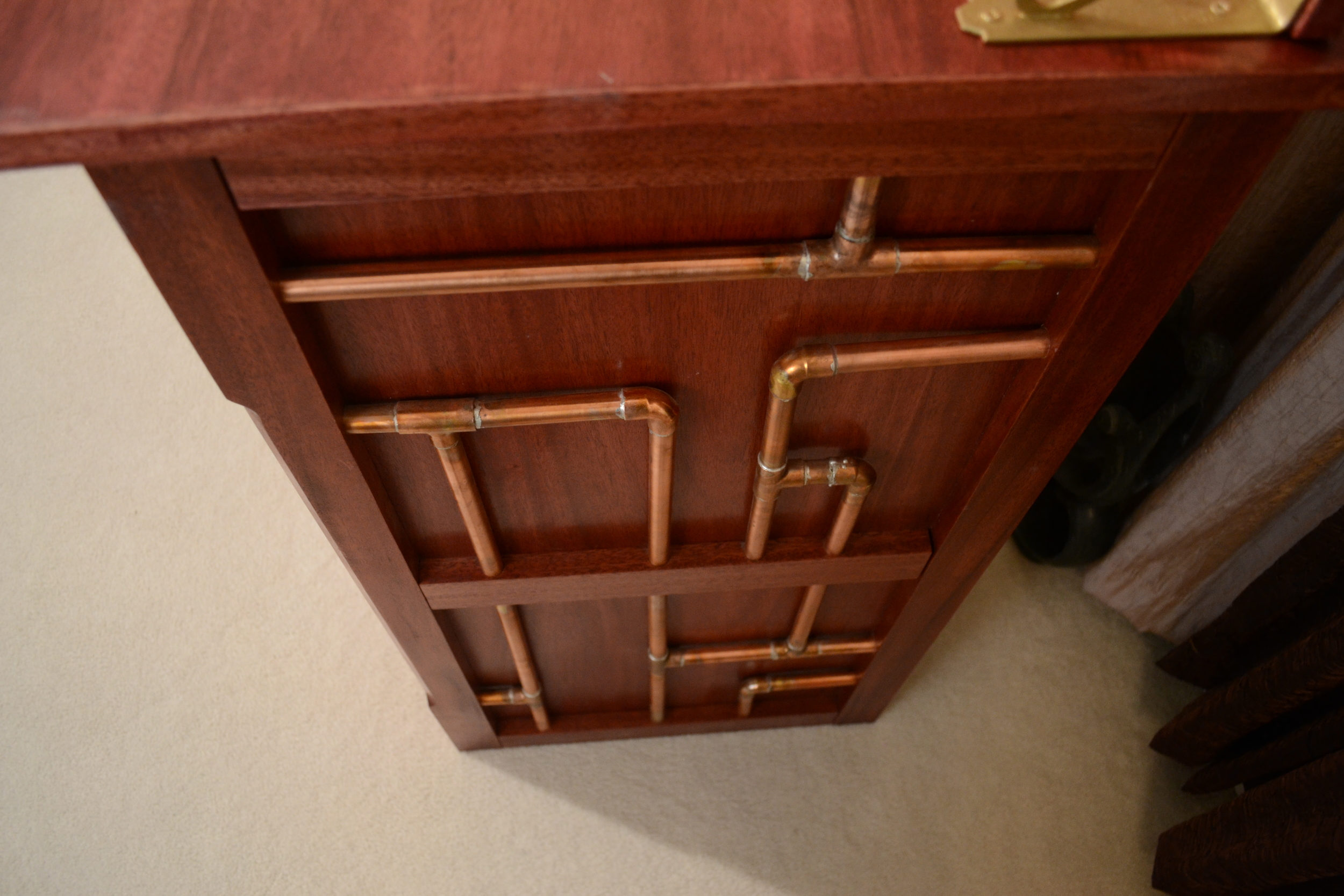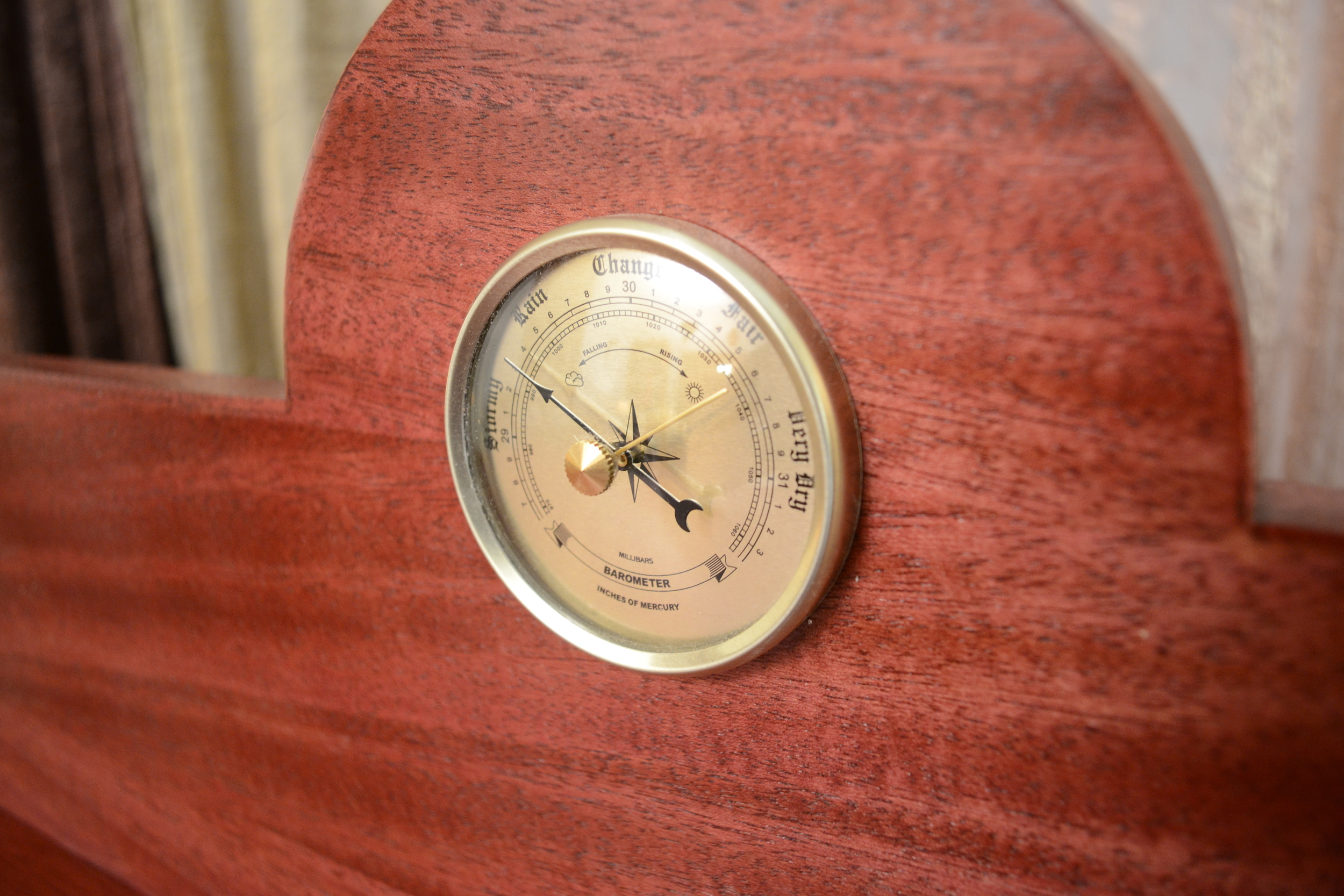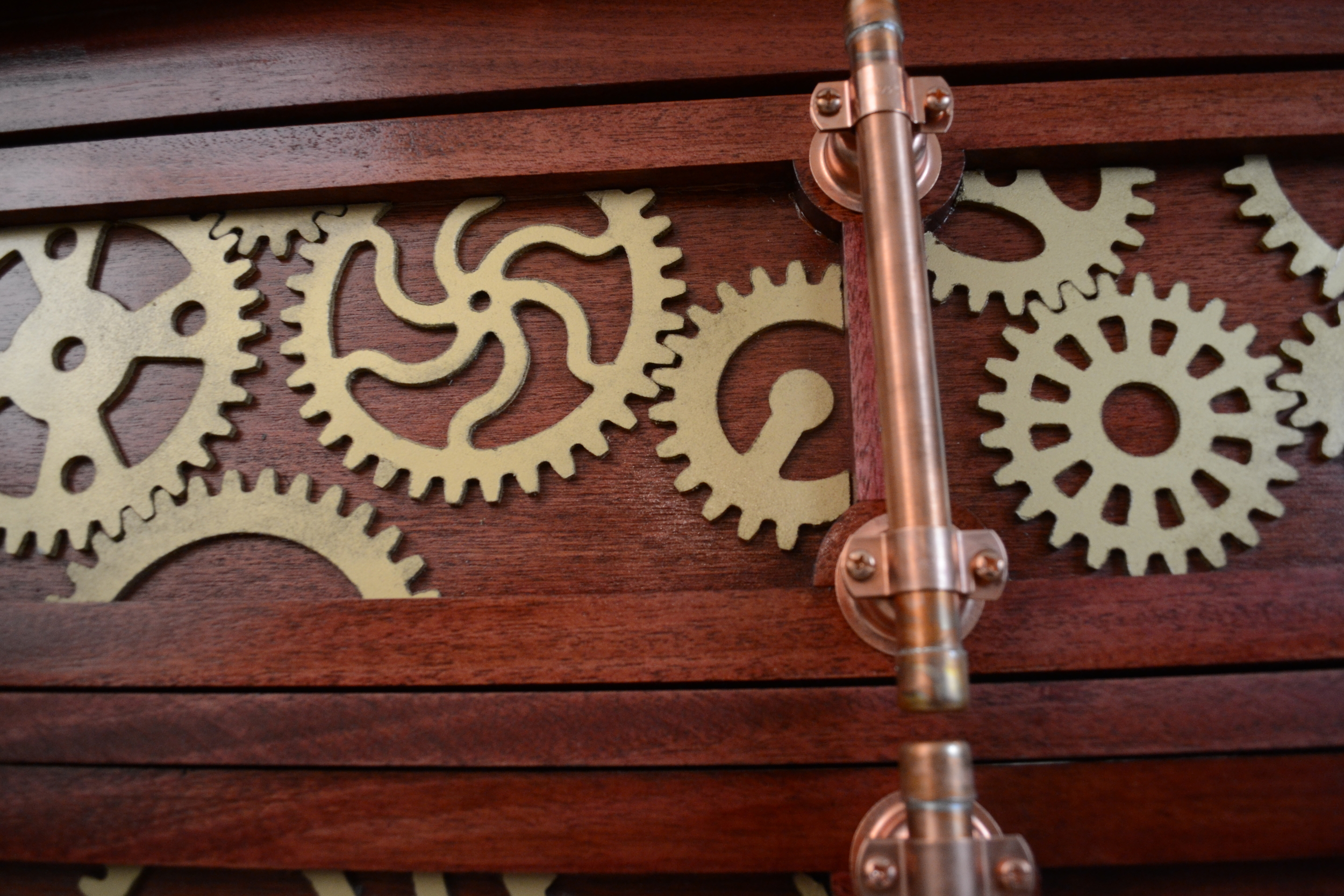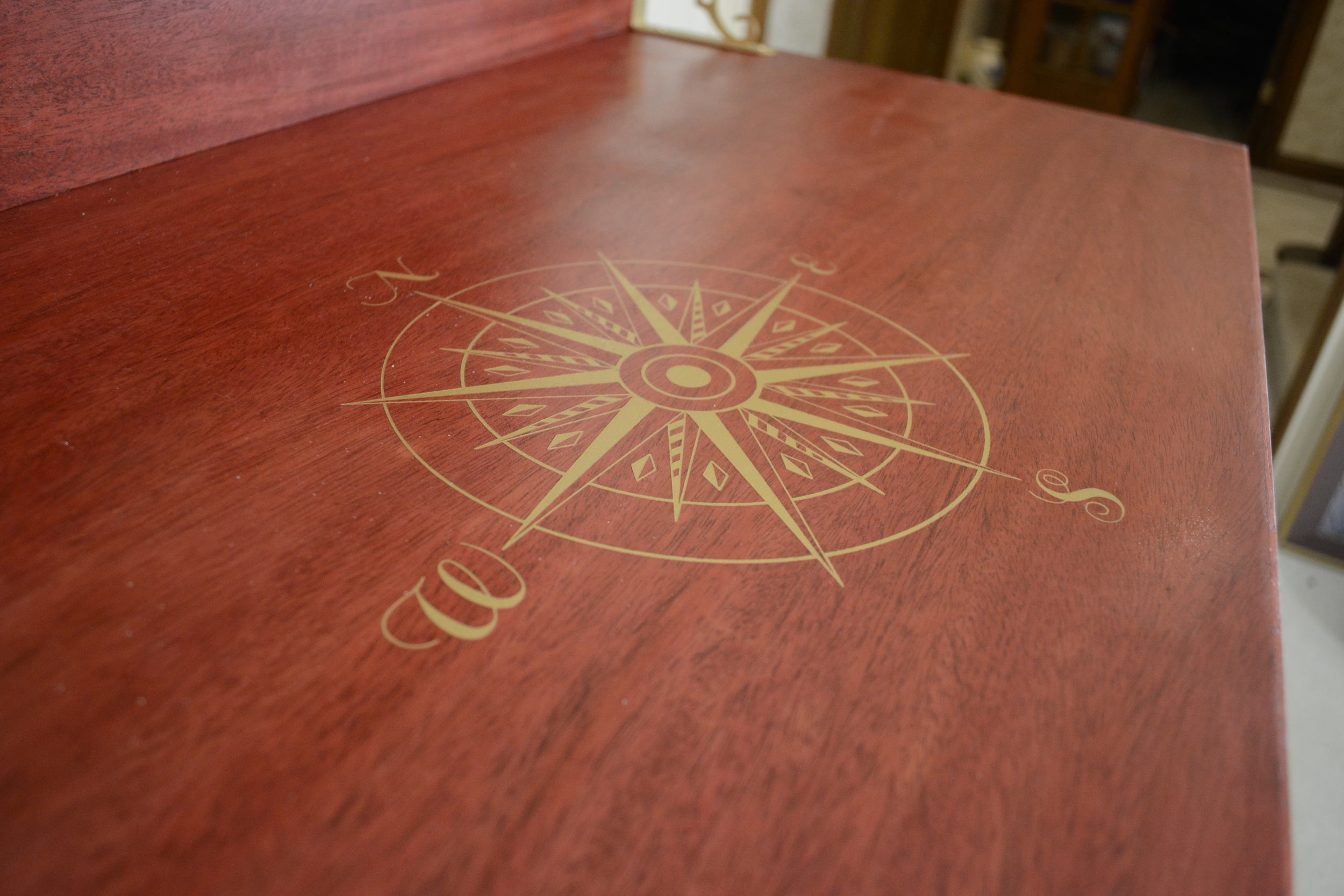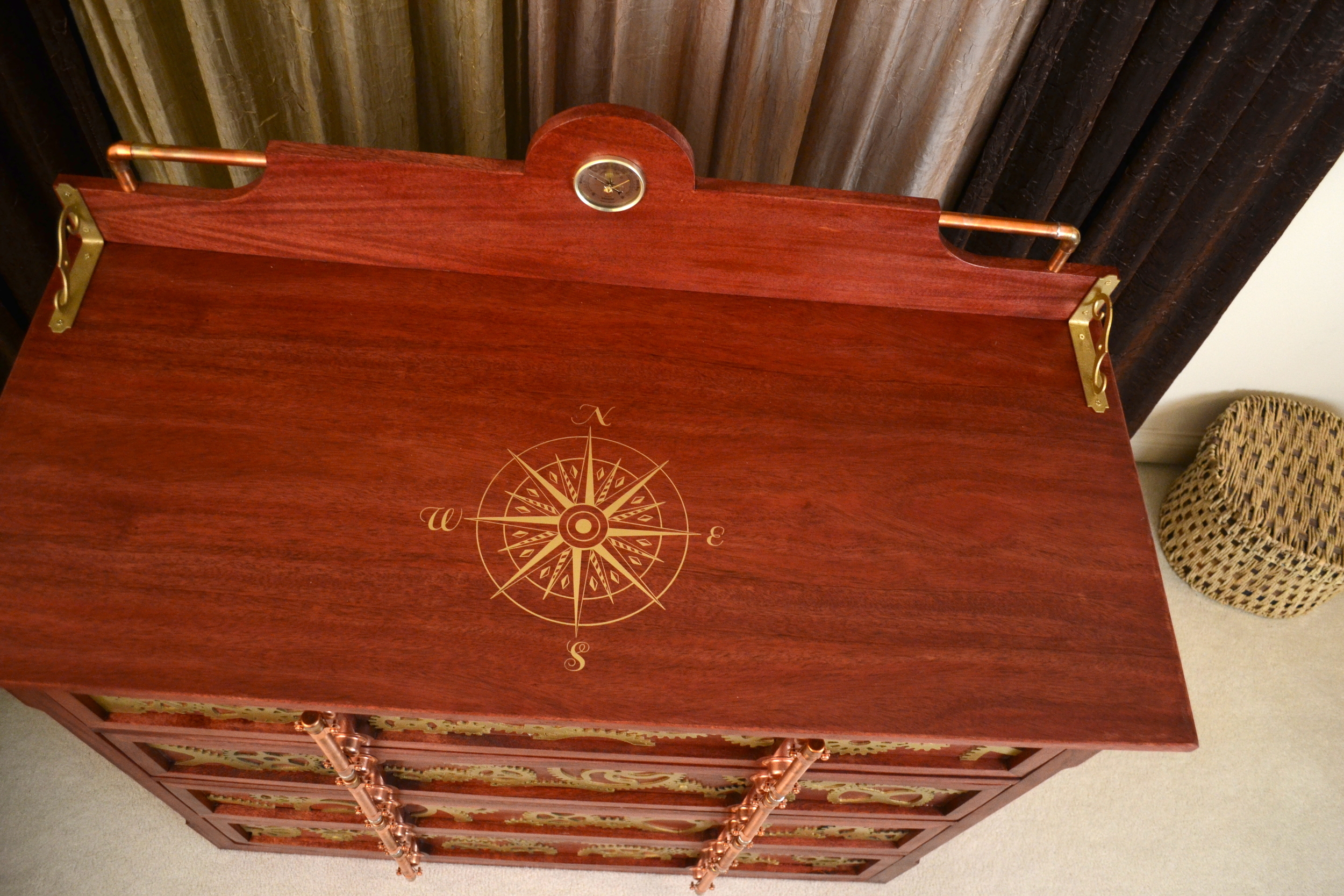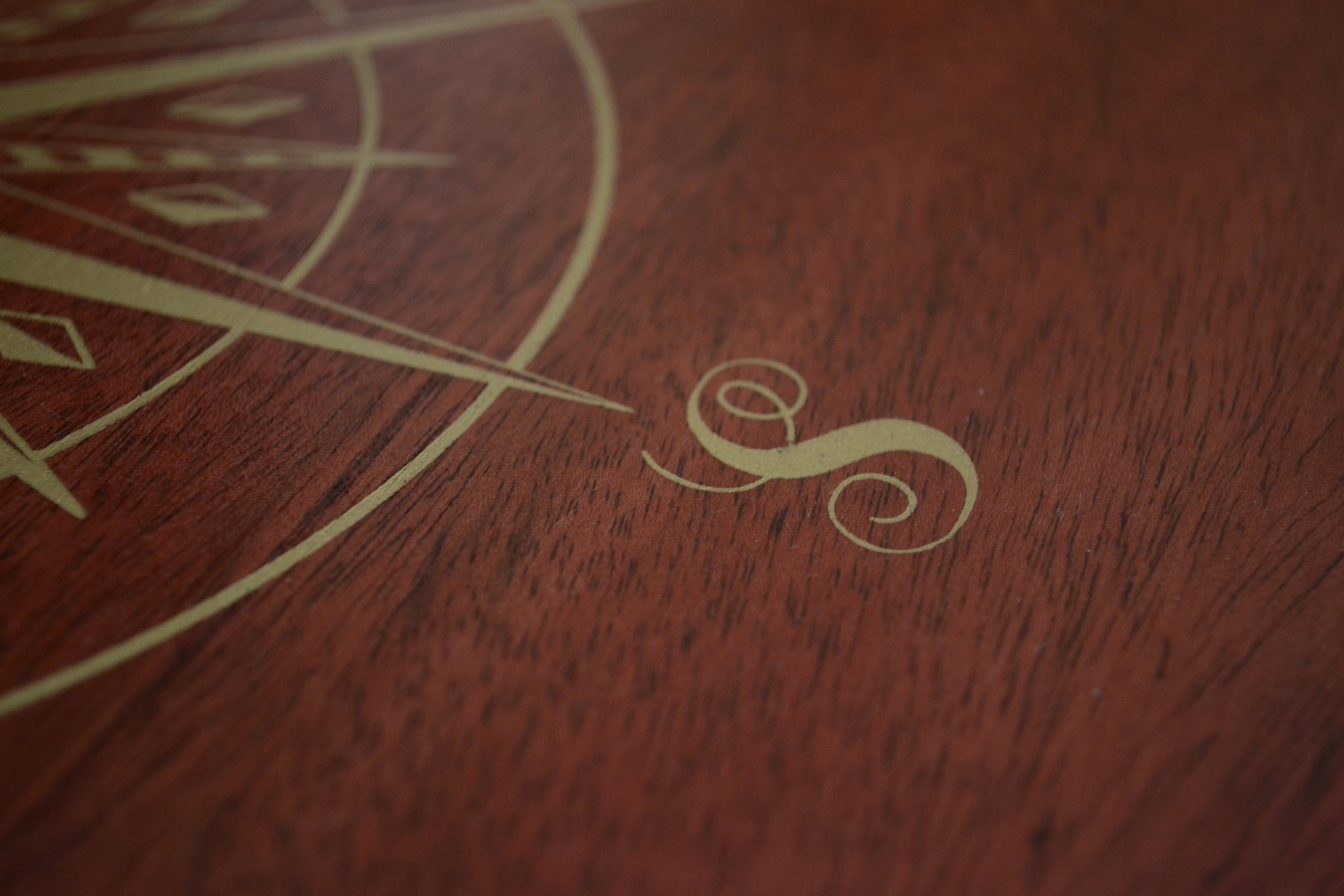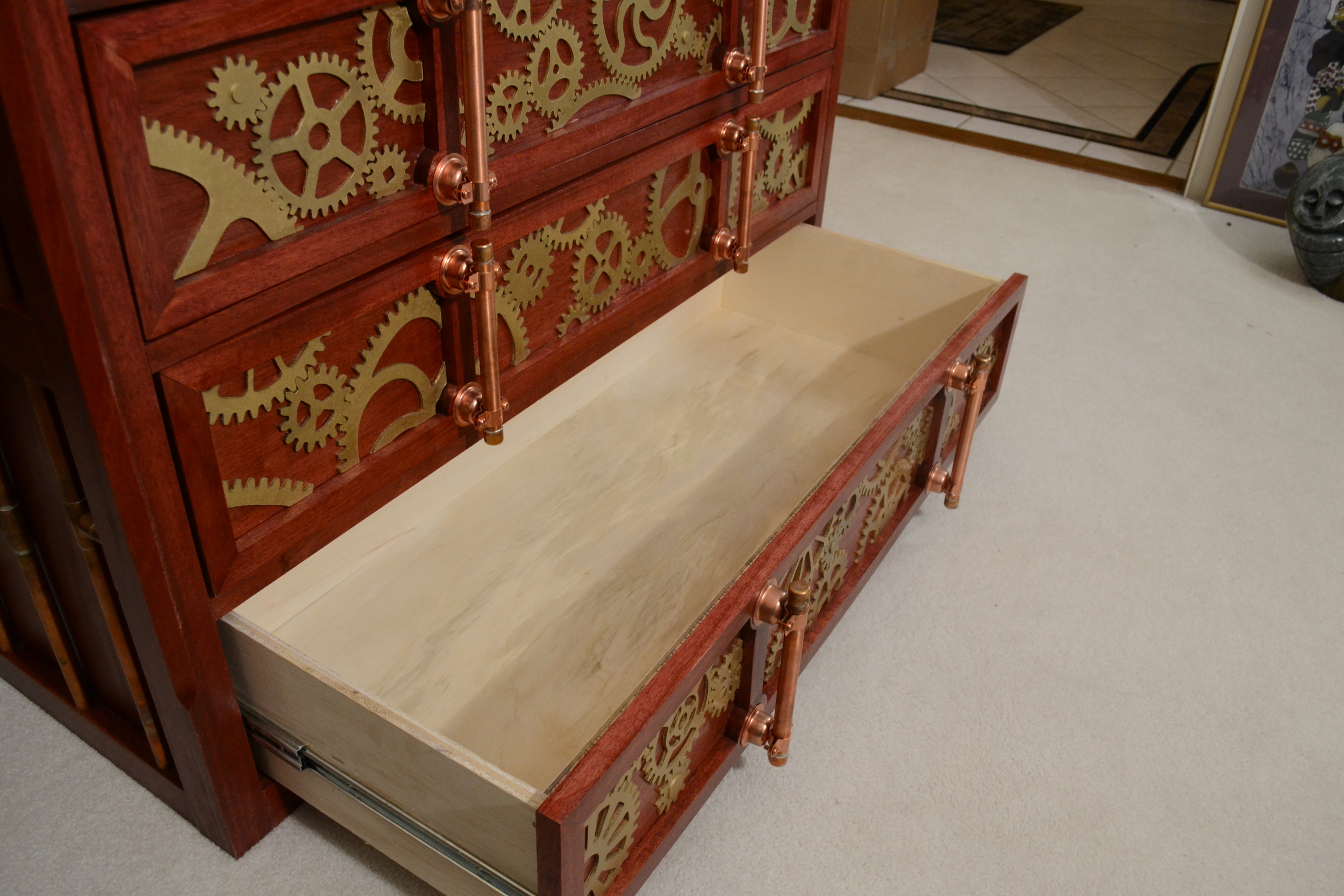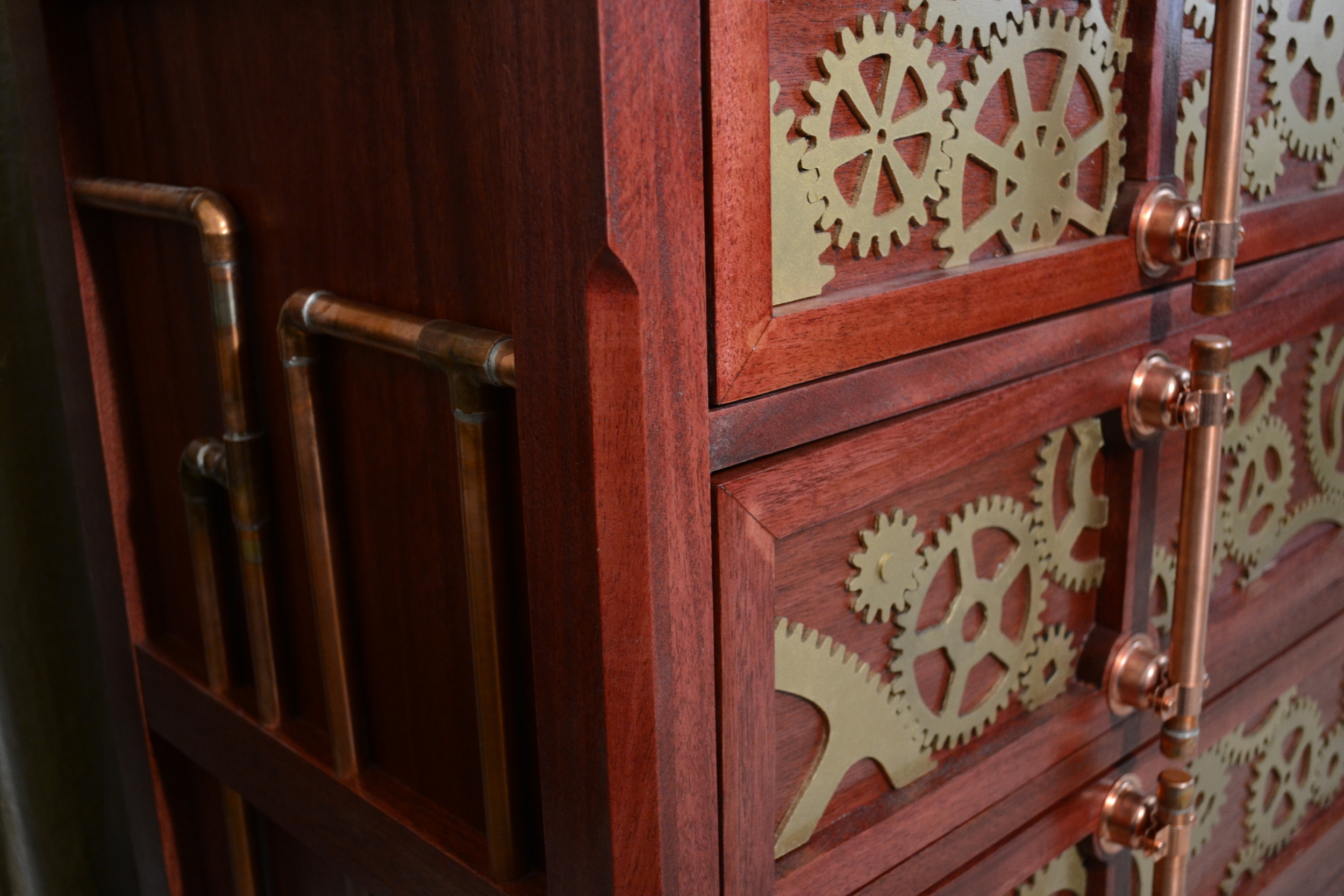 Although the pictures of the second dresser in the slideshow below are not quite as well-lit (I didn't have an opportunity to take good photos before we moved it into its final bedroom destination), hopefully you can see the differences. This dresser is not as wide, and features a lightbulb instead of a barometer.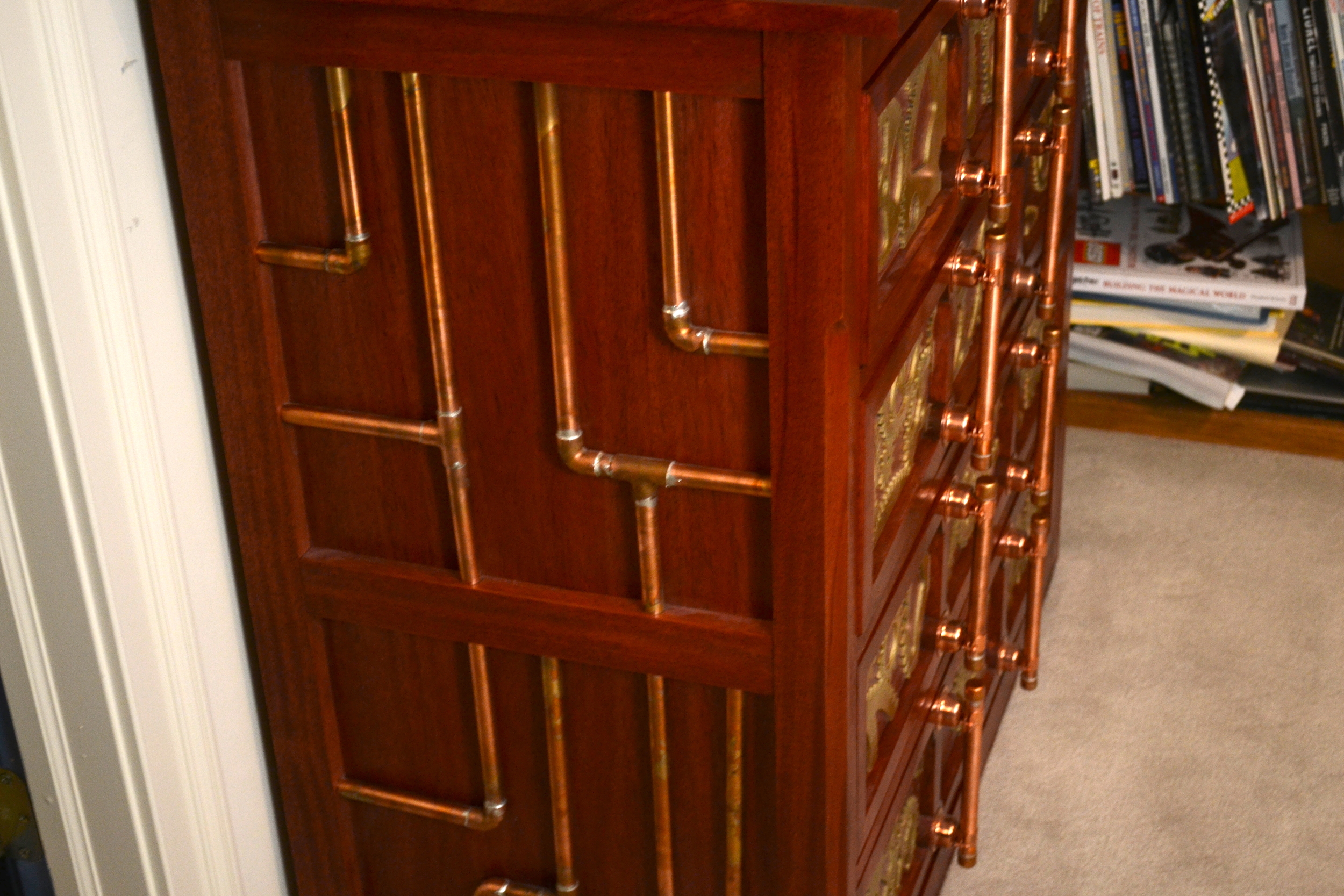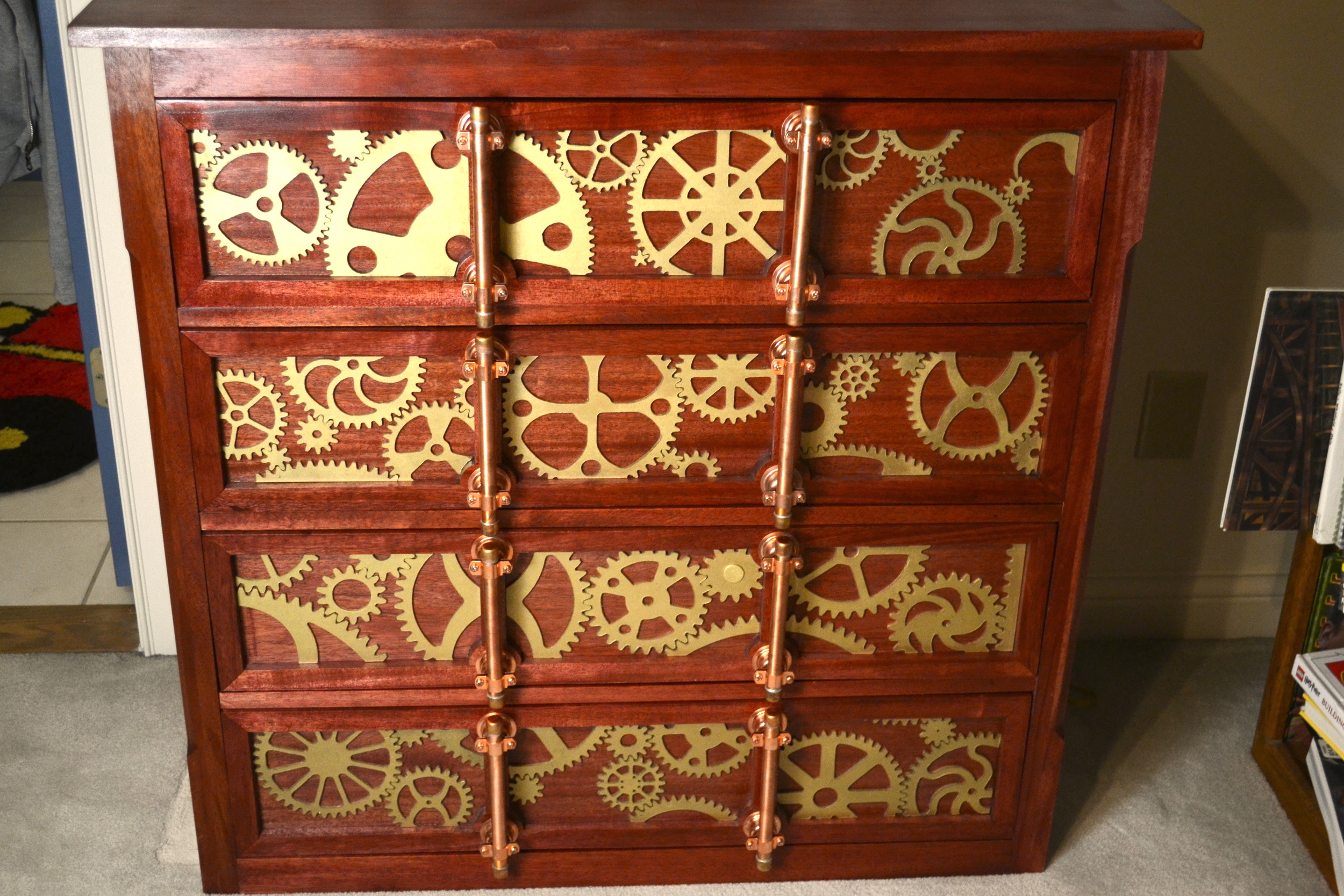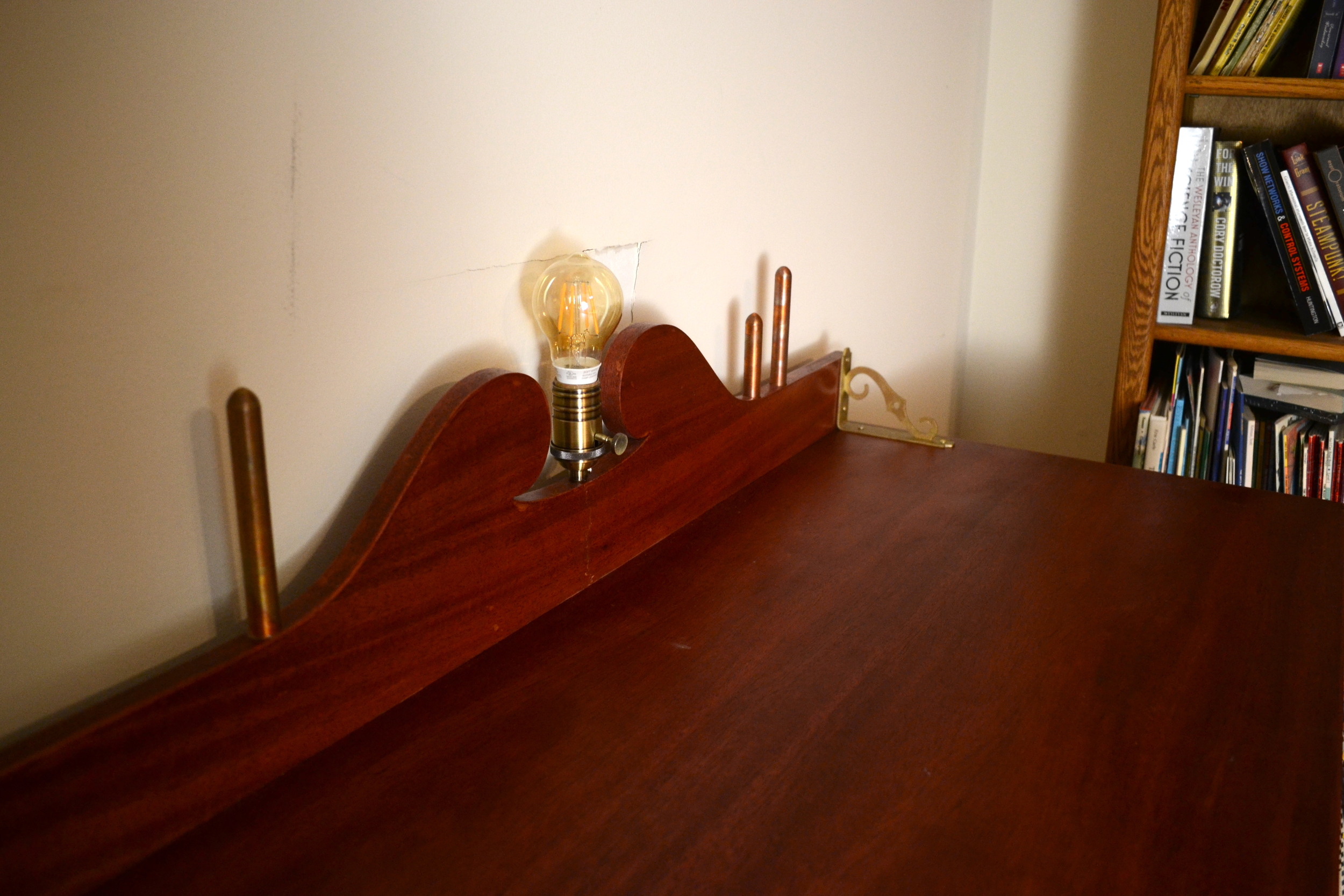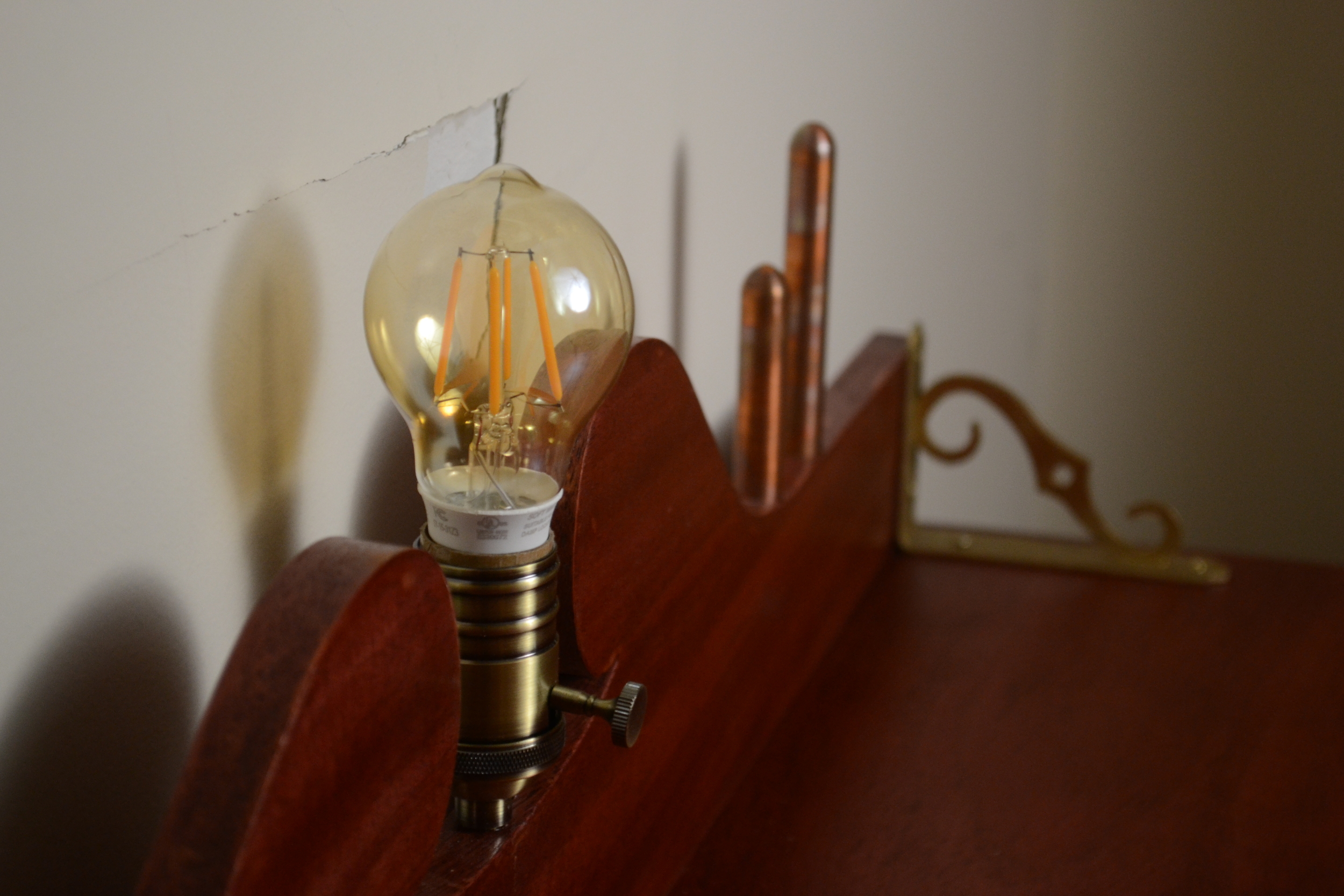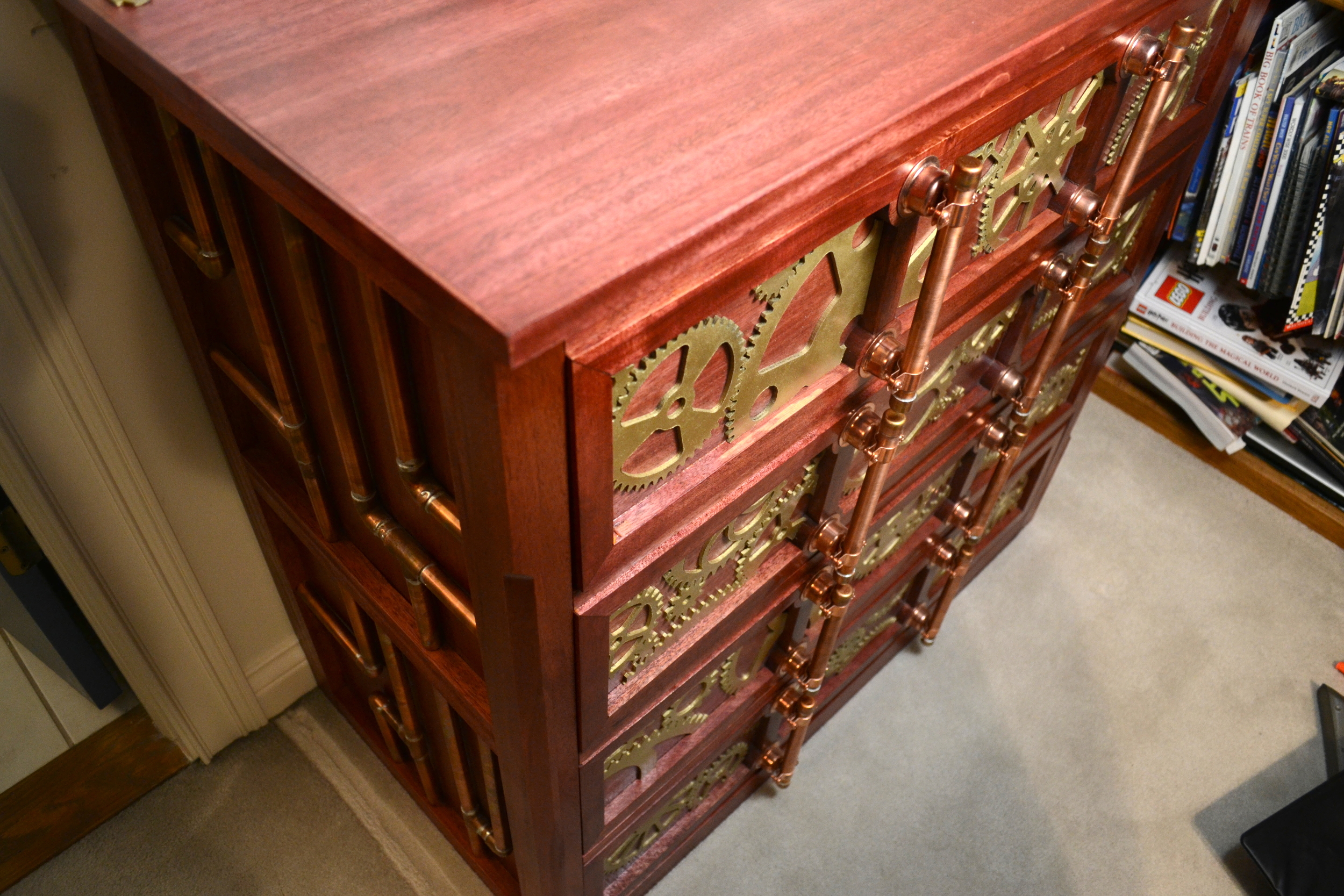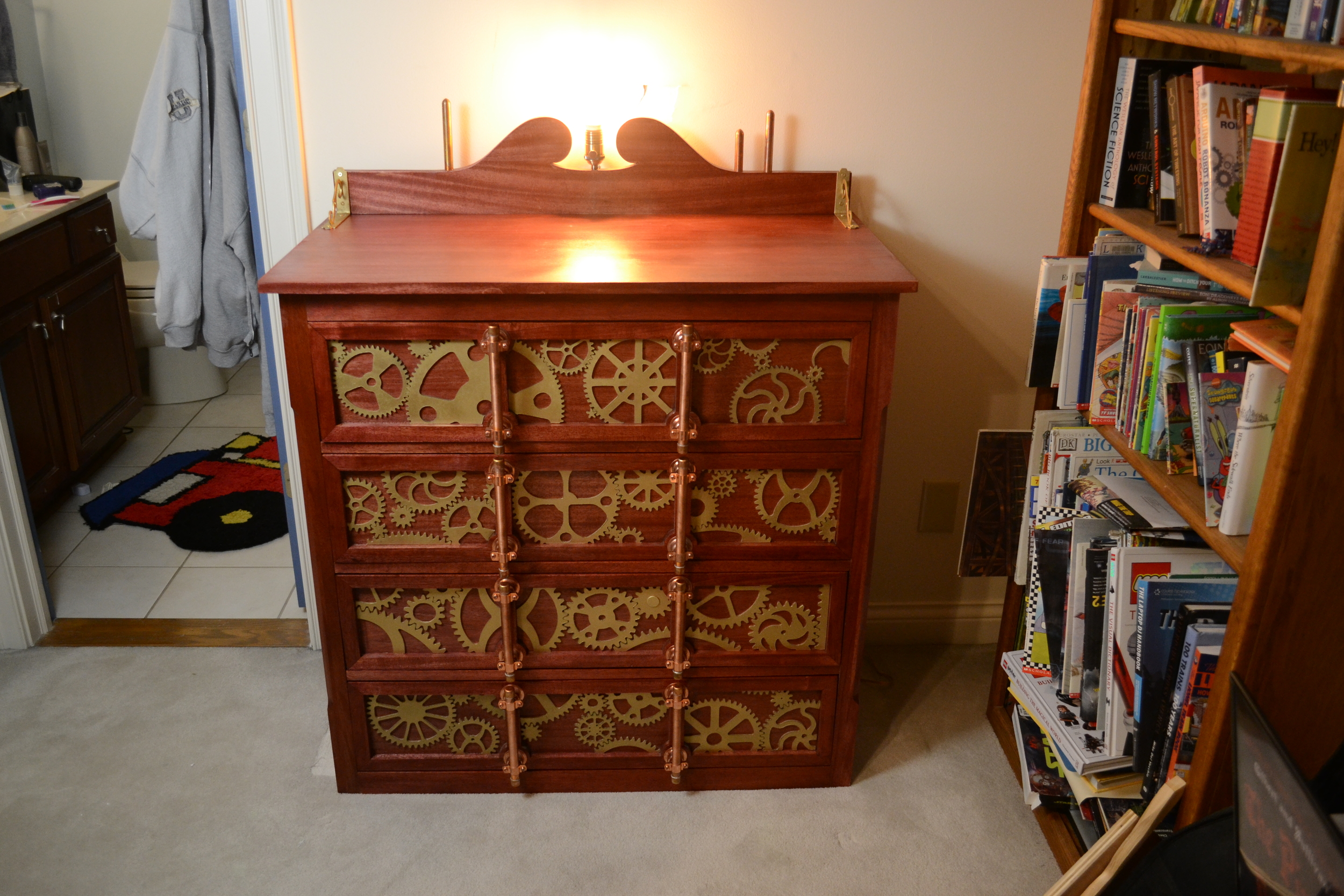 Want one of these for yourself? Or some other type of 'themed furniture'? I take custom orders! Shoot me an email by hitting the button below!
I'd also love to hear what you think of these! Please leave a comment below, and check back soon to see new awesome stuff! And don't forget to share this on Facebook, Twitter, Google+, etc!